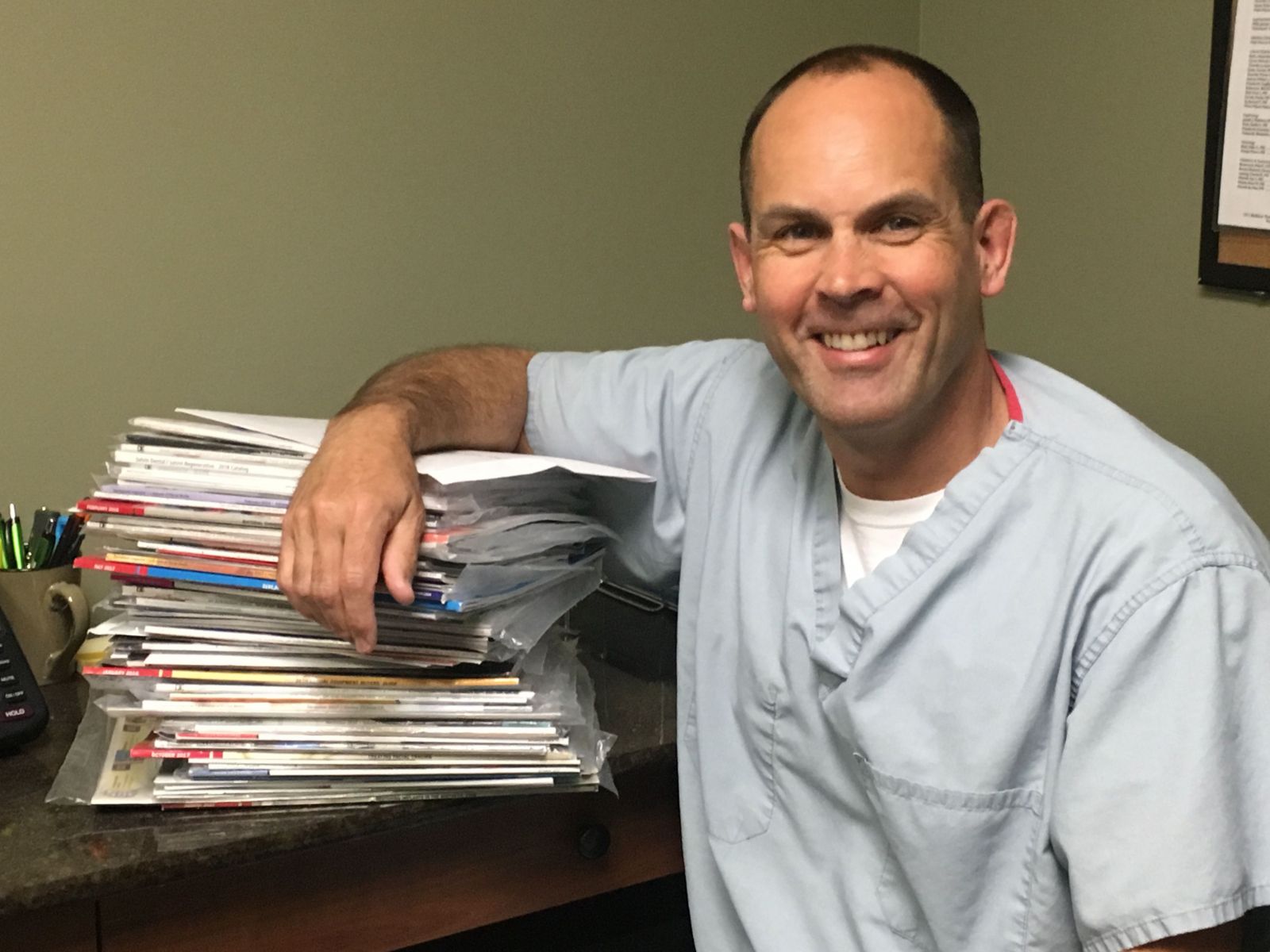 Our Story
---
For several years, I stacked print magazines on my desk. I had a plan to read them later but that didn't happen. I would throw away a pile and began collecting a new one.
In 2017, I ran across Foundr magazine, a digital magazine for entrepreneurs. I liked it because I could read it on an iPad, iPhone or desktop and the layout provided a great reader experience. I wondered if something existed for dentists that was similar. I searched but couldn't find anything. To fill that gap, ownR magazine emerged.
As this idea churned in my mind, I knew I couldn't do it alone. I started looking for someone help make it reality. Enter Mr. Alex Lamberson.
I've known Alex for years. He works at my family's favorite pizza place. We have visited the same restaurant on Friday nights for years. As regulars, we became familiar with many of the restaurant team. This is how I got to know Alex, an outgoing and friendly guy that was great to our four children.
One Friday, small talk prompted me to ask Alex what was new in his life. He told me he had finished with college. I questioned him on what type of degree he had completed, and he informed me he had studied digital media. He went on to explain that his passion was photography, videography, and design. A light bulb went off. I mentioned my magazine idea, and he agreed to meet with me. Our first meeting was in October 2017.
Fortunately, Alex bought into my idea. From our first meeting we started developing a vision for ownR. In December, Alex introduced me to a talented journalist - Mr. Tanner Dedmon. He joined the ownR team as Lead Editor. Tanner has been instrumental in developing ownR's voice. With a team of just three, we've accomplished so much.
Over the last six months, our team of three have tested five different software platforms. Alex has designed and re-designed preview articles. Tanner has written, edited, and re-edited articles. I have worked to find potential authors for future issues. We soft launched a beta version to measure interest. In all, we have pivoted too many times to count. Our journey has had it's struggles, but we have kept moving toward our goal.
But today, we are able to deliver the first glimpse of ownR magazine. We hope you enjoy reading this preview edition. We've had a blast devleoping it, and look forward to growing it with you in future issues.
Enjoy,
The ownR Team
---